Who is Riding?
The following riders have registered for the 2021 200-on-100, which will be run Saturday, 6/26/2021. Some represent teams of riders, so we won't really know who's riding until we're lined up at the start!

Steve B., VT *-*-
Michael M., TX*
Amos F., NY
Mark. D, NYC
Peter F., MA
Hugo A., NJ
Mattew G., VA
Mark O., MA
Andrew J., MA
Peter F., NH ***
Jimmy C., NH
Reemer F., MA
Bruce G., CT
Sascha G. CT
Brian S., MA
Bram K., VT
Stewart P., OH
Dana P., RI
Scott T, CT
Karen L., VT*
David L., ME****
Elliot K., MA
Joe C., ME
Osnat L., MA
Ed A., CT***

Dennis D., CT
Adam H., NH
Ashley P., NY
Ben S., NC
Ralph A., CT
David R., CT*
Brett R., ME
Jefferson G., VT
Max R., VT
Bill D., MA***
Cesar R., MA
Scott DM, RI
Maxwell G., MA
Dale P., VT***
Michael H., NH
Linus O., VT
London W., NH
Leslie R., NH
* Returning riders
Only

2022-6-25 05:00:00 GMT-04:00

until we start riding the 2022 200-on-100.
Time to train!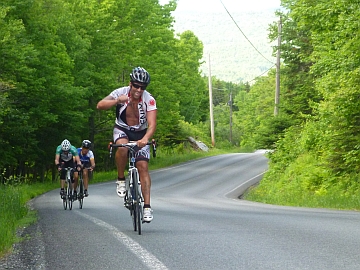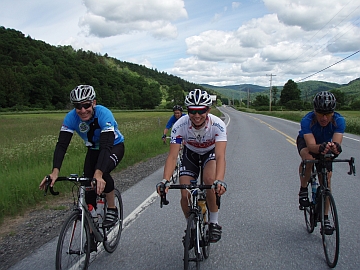 Cruising towards Hancock
under a typical 200-on-100 sky (2014)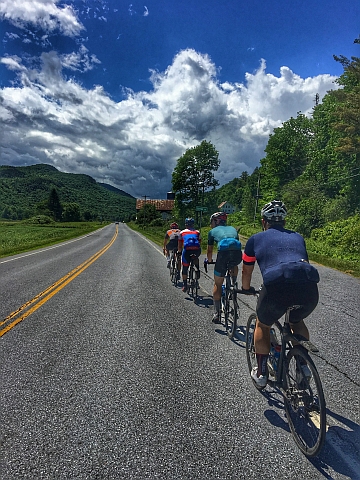 Different group,same location, it's deja vu all over again! (2017)